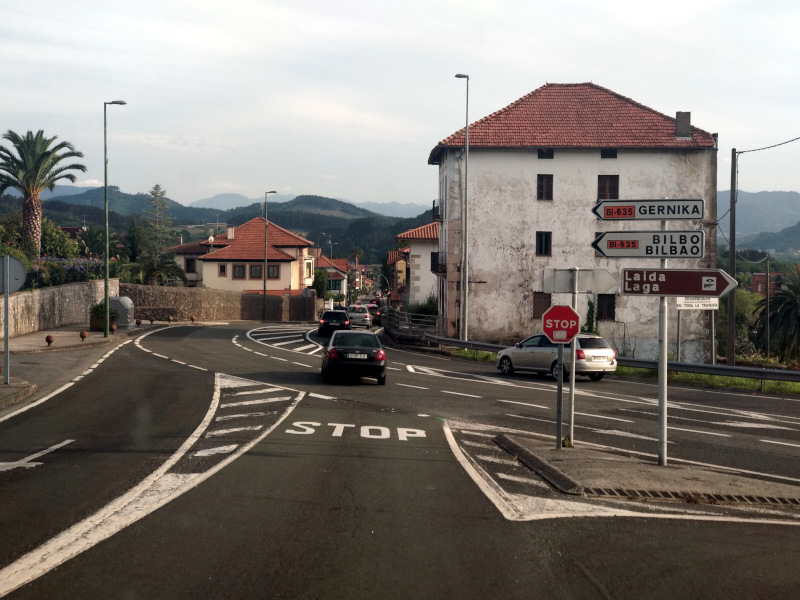 This is a brief travel diary post, for the recent road trip at Portugal and Spain (13-28.07.2019)
At the end of the post, there a slideshow of photos, just a glimpse from the various places, an aproximation of the drive route and a map with all the places mentioned here.
day 1
Flew from Athens to Porto.
day 2
Stayed at Porto. Walked through the old town, took a boat taxi across the river, a cable car to the top of the bridge, crossed the bridge on foot.
day 3
Drove towards Valladolid, crossed the borders through Miranda do Douro.
day 4
Drove towards Basque Country. Went for swimming at Deba and then Lekeitio. Drove to Bilbao for dinner, through Gernika. Drove to Elgoibar for the night.
day 5
Drove towards San Sebastian, did a stop at Pamplona and then ended up at Zaragoza.
day 6
Drove towards Barcelona, went to Sonar festival.
day 7
Went for swimming to Platja de Gava. Back to Barcelona for the Sonar festival.
day 8
Went to Sonar festival and then drove towards Valencia.
day 9
Stayed at Valencia. Saw many parts of the city. Went to the "City of Arts and Science" and visited the Oceanograffic.
day 10
Went for swimming at Villajoyosa after a quick stops at Benidorm. Stopped at Alicante and then drove towards Cartagena.
day 11
Went for swimming at Playa de Percheles. Did a stop at Velez-Rubio for lunch. Did a stop at Granada visited Alhambra and parts of the town. Drove towards Malaga for the night.
day 12
Did a quick pass through Torremolinos and then drove towards Seville.
day 13
Drove to Faro, went for a boat trip to Ria Formosa. Drove to Lagos, and went for swimming at Praia Dona Ana. Drove to Meia Praia for swimming and stayed there for the night.
day 14
Drove to Odeceixe, went for swimming at Praia de Odeceixe-Mar and Seixe river. Drove to Vila Nova de Milfontes, after a quick stop at Praia das Furnas, went for swimming at Praia da Franquia and Mira river. Drove towards Lisbon through the Vasco da Gama bridge.
day 15
Stayed at Lisbon. In the afternoon drove towards Porto airport. Did a stop at Aveiro and a boat trip to the canals. Reached airport at night and flew back to Athens.